September 30, 2012
Yesterday, Vanilla Ice posted a photo of his very ninja jack-o-lanterns.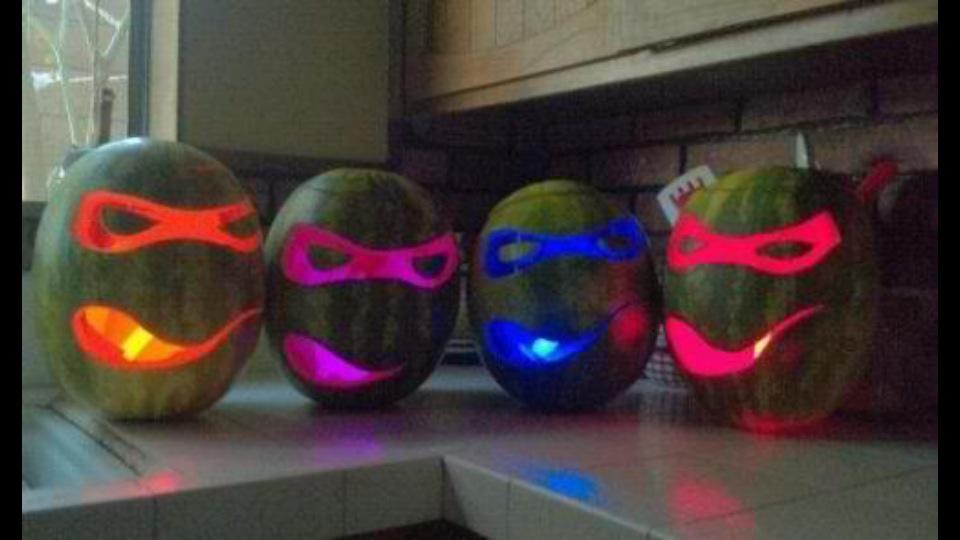 The fearsome foursome Jack-O-Lanterns were made with watermelons and the lighting  they are using are either colored lights or glow sticks. If you don't know who these are, I suggest you go google Teenage Mutant Ninja Turtles and spend a few days with netflix and the internet watching everything you can. I love the TMNT so much, and Vanilla Ice's Ninja Rap from Teenage Mutant Ninja Turtles II: The Secret of the Ooze
, which is superior to the first, in my opinion only because of Super Shredder and also I really like Vanilla Ice so make sure you follow him on Twitter for some very Ninja Tweets.
Interestingly enough, as I searched for information about Turtles 2, I found out that it is available for Pre-Order or Amazon.com for the 3 pack on Blu-Ray. The Blu-Ray set, which features all three amazing Teenage Mutant Ninja Turtle Movies, will be released on November 13, 2012 just in time for the winter holiday season and at only $17.32 it makes an excellent gift for anyone on your list.

If you like this Pinteresting Post feel free to
.
And don't forget to
to see more frighteningly awesome pins before they are posted here.
Additionally, if you have a book, or Pinterest account that you would like featured as the Pinterest of the Day, or a book you'd like me to review just drop me a line either here in the Contact Me section, on Facebook, or on Pinterest, additionally you can leave a message down in the comments section as well.